The title is a paraphrase of Sir Terry Pratchett's 'Music with rocks in' (Read: 'Soul Music'), but now applied to the SBC landscape. There is a real plethora of possible Pi's nowadays (e.g. Sinovoip's
Banana Pi M5
, Marcel Thürmer's
Blueberry Pi
, FriendlyElec's
Nano Pi K2
, Shenzhen Xunlong's
Orange Pi 4B
, The well-known
Raspberry Pi 4B
, Tantron's
Roseapple Pi
), and there are also SBC's with 'Rock' in their name (e.g. Pine64's
ROCK64
and
ROCKPro64
)
There is one company that manages to combine the two:
Radxa
, makers of the Rock Pi's -amongst others.
Radxa first came on my radar when all of a sudden they were offering their Rock Pi 4, in three versions (A, B or C), three different amounts of RAM: 1, 2 or 4GB and five possible eMMC sizes, making for 3 x3 x5 = 45 versions. The SOC that is used by the Rock Pi 4 is a six-core Rockchip RK3399, that has two Cortex-A72 cores @1.8 GHz and four Cortex-A53's @1.4 GHz. The later (2021) Rock Pi 4+ has the 'OP1' version of the RK3399, offering two Cortex-A72 cores @2.0 GHz and four Cortex-A53's @1.5 GHz. Do not forget to buy the special heatsink for the Rock Pi 4, as the SOC is strategically placed at the underside of the board! And while you're at it: try to screw a 50mm fan unto that heatsink, or the board will screw you...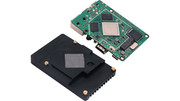 And despite claims that it was 'much better and faster than the Raspberry' -ruthless marketeers often quoting it as 'an overclocked six-core Cortex-A72'- real-life experience often found boards equipped with the RK3399 (and not just only those of Radxa: Pine64's RockPro64, FriendlyElec's NanoPC-T4, and Khadas' Edge line, just to name a few) lacking in both software- and hardware support, if not in sheer performance. And just as fast as the Rock PI 4's were offered they were suddenly withdrawn by the sellers I frequented (Antratek, Botland, Conrad, Reichelt, etc.)....
Searching where all those Rocks had suddenly gone also brought me to where they came from. They (amongst them a certain Tom Cubie of Cubieboard fame) had started in 2013 with a
'Rock'
SBC board,
featuring a quad-core Cortex-A9 RK3188 that can also be found in your older Frankendroid TV boxes.
Their next board was the 2015 SOM-based '
Rock2
'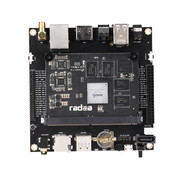 with a quad core Cortex-A17 RK3288. Nice 32-bit cruncher, comparable with the ASUS Tinkerboard.
Logic now dictates that their next board would have 'Rock3' in it but it is not always very dependable, logic, so their next model was in fact the before mentioned 2018
Rock Pi 4
, here with both under- and top side.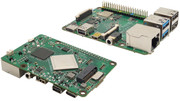 followed in 2020 by the
Rock Pi N10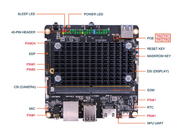 Essentially the same CPU as their Rock Pi 4 in a different SOM-packaging, and with added RK1808 NPU and a standard heatsink on top of the SOM.
and in 2021 by the
Rock Pi X
-a x86 SBC.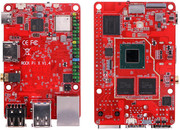 Again with the CPU underneath the board, so be sure to buy the separate heatsink too!
Their latest board is the
Rock 3
,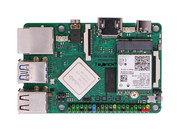 without Pi, but with a quad-core Cortex-A55 RK3568 on the right side of the board, and that is the top side in this case.
In an attempt to restore sanity in their numbering the next model to be is the
Rock 5
, a real interesting octo-core with four Cortex-A76 and four Cortex-A55 cores.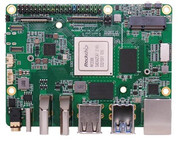 This could be quite a cruncher and I do hope it will be affordable on both purchase and running.
I eagerly await their competitors replies (e.g. Odroid-N3, Raspberry Pi 5, Banana Pi M6, ASUS TinkerBoard 3, Jetson Nano2, BeagleBone MAIL (MAIL=Machine Learning+AI))....
Another product is their
CM3
, a compute module of the same form factor as the Raspberry Pi CM4 Compute Module, but with an extra row of connectors.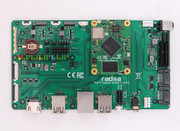 If they bring out octo-core Radxa CM5's as well, I'm in..